Upcoming Events
Read to the Dog:
Would you like to read to Cooper? He is a Certified Therapy Dog, and each reading session will be 15 minutes long. For more information or to sign up, inquire in the library or call 360-834-4692. Cooper will be here every Wednesday from 2:00 p.m. to 3:00 p.m. First come first served. Advance sign up required.
Used Book Sale!
Thousands of gently used books for all ages at great prices! Friday February 3rd 10:00 a.m. - 8:00 p.m., Saturday February 4th 10:00 a.m. - 6:00 p.m., Sunday February 5th noon - 4:00 p.m. All proceeds benefit the Camas Public Library.
Fiber to Fabric:
Stop by and watch while the Vancouver Handspinners demonstrate fiber preparation from India, South America, Russia, and Eastern Europe. They will be spinning cotton , silk (and possibly flax) in addition to wool. Watch the process from beginning to end, as they turn the fiber into fabric. Great for all ages. Saturday, February 25th from 11:00 a.m. to 3:00 p.m. Come any time!
Dr. Seuss's Birthday Party: for preschool-2nd grades. Crafts, fun, and cake! Thursday, March 2nd at 4:00 p.m.
Upcoming Ongoing Events
Page Turner Book Discussion Group:
For 4th grade and up, and their parents. How it works: Sign out a special copy of the book before the meeting. You both read the book. You both come to the meeting, and then keep your copy of the book for good, free! You also get snacks and do an activity! The next meeting will discuss Chasing Vermeer by Blue Balliett on Monday, February 13th at 6:30 p.m.
The Lego Club:
A gathering for Lego lovers of all ages. A new "Librarian's Challenge" every month, free play, and thousands of Lego bricks and minifigs. No sign-up is required. Every third Thursday of the month at 4:00 p.m.
Pokemon Club:
Kids, come trade and share your Pokemon interests! This program is a community/library partnership.
Every second Thursday of the month at 4:00 p.m.
Have you attended an event at our library recently?
We'd appreciate some feedback with this short survey. Thank you!
---
Click here for our Homework Help page!
---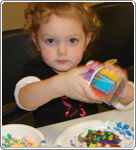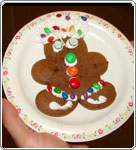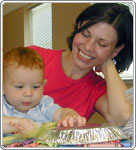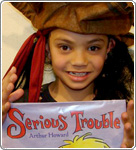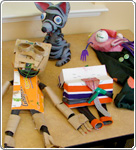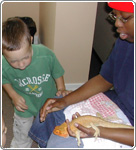 Find more events for kids through Camas Community Education, and the city's Parks and Recreation Department!
Many of our programs are generously sponored in part by The Friends and Foundation of the Camas Library (FFCL).
The Library may utilize photos and videos from public programs and events on its website and in Library publications. To ensure the privacy of all individuals, including children, images will not be identified using names or personal identifying information. Please notify a Library staff member if you do not want to be photographed or recorded.