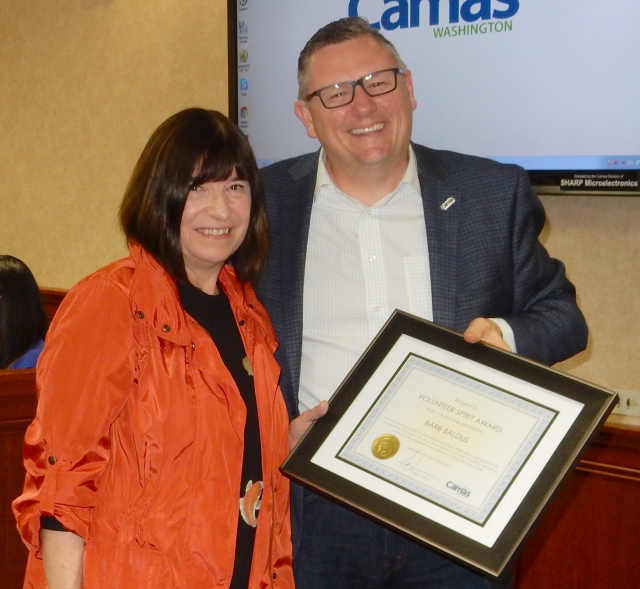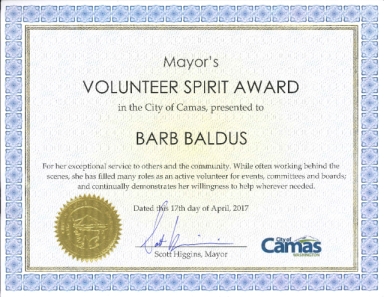 For the month of April, Mayor Scott Higgins presented the Mayor's Volunteer Spirit Award to Barb Baldus for her exceptional service to others and the community. While often working behind the scenes, she has filled many roles as an active volunteer for events, committees and boards; and continually demonstrates her willingness to help wherever needed.
This monthly award recognizes exceptional effort by an individual, group, organization or business whose selfless efforts demonstrate "the Camas-way" in meeting the needs of our community, thereby keeping it the best place to live.
If you know of any good candidates for this Mayor's award, please provide that information and the details to the Mayor by the 10th of every month. Call 360.834.6864, email shiggins@cityofcamas.us or mail to/drop it off at, 616 NE 4th Ave.
Stay up-to-date with the latest City news with the City's Facebook page - City of Camas Facebook