Many thanks to our community volunteers!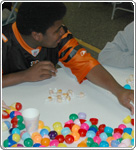 There are many ways to be involved in your community. You can volunteer for single events, ongoing board positions, and committees. Or you can just enjoy the community paths, open space, trails and other recreational activities and help keep our City clean from litter along the way!
The following links will assist you in finding just the right volunteer activity for you: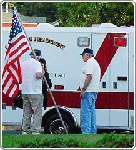 The City of Camas has several boards and commissions that citizens can volunteer to serve on. Volunteers who serve on these boards and commissions are a vital component to the success of local government. Individuals who serve on boards and commissions are from a variety of occupational and community interest backgrounds. These positions are uncompensated and only Camas residents are eligible to apply.
The following is a list of boards and commissions that citizens can volunteer to serve on: Planning Commission, Parks and Recreation Commission, Library Board of Trustees, Board of Adjustment, and the Civil Service Commission.
The appointments are made at the Mayor's discretion. The Mayor may reappoint an existing member, appoint a citizen that has applied in the past, or the vacancy may be advertised. Each member is appointed by the Mayor and confirmed by City Council.
If you are interested in serving on a board or commission, you may pick up a Citizen Bio Form at City Hall or download the form and return it to City Hall. The Citizen Bio Forms are kept on file, so consider applying today to serve your community.