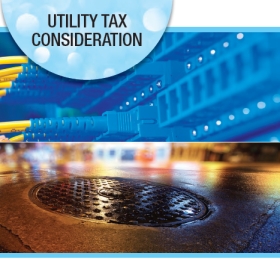 You are invited to an Open House on November 10, 2016 at 6:00 pm in the Camas Public Library Community Meeting Rooms.
The Camas City Council is looking to create a more stable revenue system and is considering implementing a utility tax. The proposed tax would be 1% on cable and telephone and 3% on storm water and solid waste.
The benefit of implementing this utility tax is to stabilize the city's funding system and provide offsetting property tax relief. Our budget is heavily dependent on property taxes. While this proposal would have very little impact on taxpayers, it creates a more stable funding source in times of recession. A utility tax would also give the Council greater flexibility in addressing the future needs of the city.
This is a great opportunity to learn more about the proposal and give staff your feedback.
Location : Camas Public Library, 625 NE 4th Avenue
Contact : Pete Capell or Cathy Huber Nickerson at (360) 834-6864